In a recent research published by Ohio State University, it was found that daily consumption of green tea can improve one's health by lowering blood sugar. Other research has linked daily drinking of green tea to improved heart health, too. That's because green tea is rich in antioxidants that boost brain health, promote better mood, lower stress, and enhance sleep quality.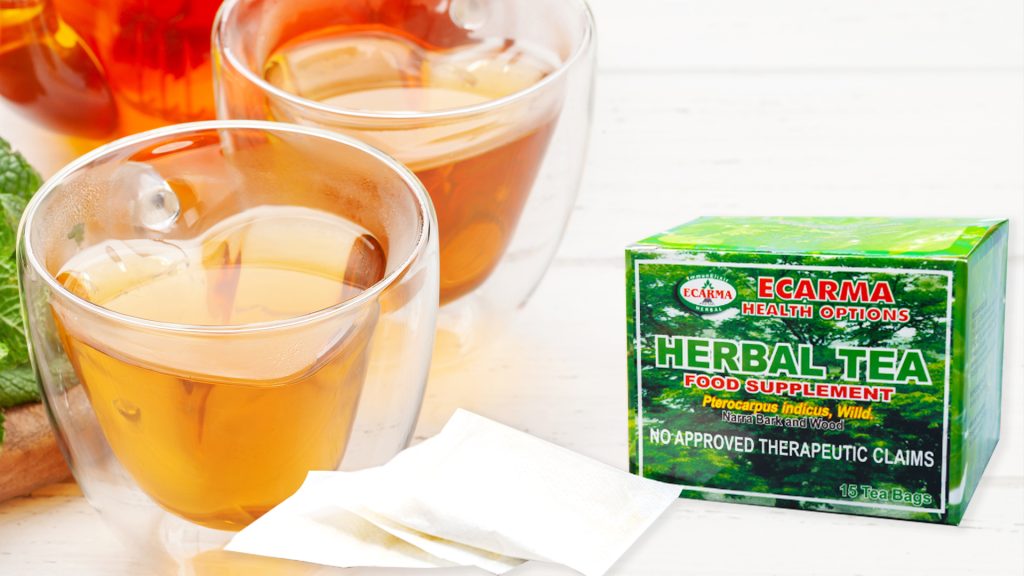 But did you know that there's an alternative to green tea that can also help lower blood sugar, among others? It comes from the country's national tree, Narra (Pterocarpus indicus), which is known for its hardwood used for cabinets, tables, and other furniture. And thanks to a study conducted by the De La Salle-Medical & Health Sciences Institute, College of Pharmacy, we have discovered that the Narra extracts contain the highest Oxygen Radical Absorbance Capacity (ORAC) scores in the country, and among the top 10% of the US Department of Agriculture List of the top 326 food items with antioxidants in the world.
The antioxidant properties of the Narra tree's branch and bark are now made available in tea and capsule form, making it a very convenient green tea alternative that addresses more than just your blood sugar and heart health. The recent study found that one of the Narra tree's potent antioxidants, pterostilbene, has been proven to be effective against asthma, cancer, fungal infections, ulcer, and certain allergies. Narra also contains phytochemicals like isoflavones and polyphenols that help against certain cancers and heart disease. It's also been used as a dietary supplement for people who have diabetes, hypertension, arthritis, bladder stones, and other diseases.
The wonders of Narra are still waiting to be discovered. From being used as a traditional folk medicine and diuretic to now being used as a health supplement, its health benefits continue to grow. Drinking Narra extracts daily in its herbal tea form can be as enjoyable as drinking green tea, too. Have your Narra herbal tea 3x a day with meals, after waking up, or before bedtime. Each Ecarma tea bag can also be reused for a second cup of Narra tea.
Find your nearest Mercury Drug branch in Metro Manila: https://www.mercurydrug.com/store-locator.html
Also available nationwide through Shopee & Lazada!
Read more about Narra's health benefits: https://www.ecarmahealthoptions.com/narra-benefits/