Article Written By: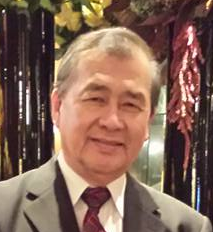 Dr. Edgardo G. Alegria, MD
Las Vegas, Nevada, USA
Holistic Medicine Advocate
The prostate is a small gland located underneath the bladder in men and is part of the reproductive system. Some men develop prostate cancer, usually later in life. Although the causative factor is still unknown, there are risk factors that have been linked to prostate cancer such as age, heredity, ethnic group, obesity, diet, inflammation, radiation, cancer-causing chemicals. According to the Urology Care Foundation (https://www.urologyhealth.org/), prostate cancer is the second most common cause of all cancer-related deaths among men. About 1 in 7 men will be diagnosed with the disease in their lifetime. Approximately 1 in 39 men will die from it. Diagnosing and treating prostate cancer early can improve your chance of finding curative treatment.
Today, there are unique alternative approaches to prevention and treatment of prostate cancer. The well-known phytochemical substances found in Pterocarpus indicus tree (commonly known as Narra or Rosewood tree) namely Pterocarpin, Pterostilbene and Isoliquiritigenin possess anticancer properties. This has been attributed to its antioxidant activity, anti-inflammatory and cancer cell killing ability (apoptosis). The character of these phytochemicals to prevent and destroy cancer cells of various types without affecting the normal cells has been one of the centers of interest in many research studies. The natural God-given source of health and healing has been used by many inhabitants in Southeast Asia and its neighboring countries for many centuries. The longevity of many these inhabitants was due to enhancement of their immune system.
Scientifically, there are cumulative evidences that Pterostilbene (the active and potent ingredient: trans-3,5-dimethoxy-4-hydroxystilbene of Pterocarpus indicus) is 3 times more powerful than Resveratrol found in blue berries. Its high absorption capability gives its immediate effectivity. It suppresses cancer progression and spread and lowers the tumor's grade. In essence, the effect of Pterocarpus indicus in prostate cancer and others is overwhelming that we can no longer ignore its benefits. It has also been proven that Isoliquiritigenin inhibits the growth of prostate cancer.